CACI Non-surgical Aesthetic Practitioner
Trisha Carrey
Trisha Carrey has trained as CACI Non-surgical therapist with over fourteen years' experience in :
Preventing the appearance of Wrinkles. Deep lines, Jowls and Eye bag

Dermabration / Micro Exfoliation for the treatment of teenage Acne and repair sun damaged skin

Lymphatic drainage to promote a feeling of well being

SkinBreeze Orbital Microdermabrasion. 

Micro needle stamping for the fastest repair of deep lines and wrinkles.

BABTAC qualified in advanced esthetics, a study within the area of progressive treatment therapy of ageing skin and acne, also working with acids and skin peels.

Cryotherapy FreezePen for pigmentation (sun damage),  warts and moles removal.
Profhilo injectable treatment containing one of the highest Hyaluronic Acid on the market, especially formulated for people whose skin lacks volume and elasticity.  
Trisha is passionate about the benefits of our beauty treatments and will be happy to give you a free consultation to discuss what she can do for you.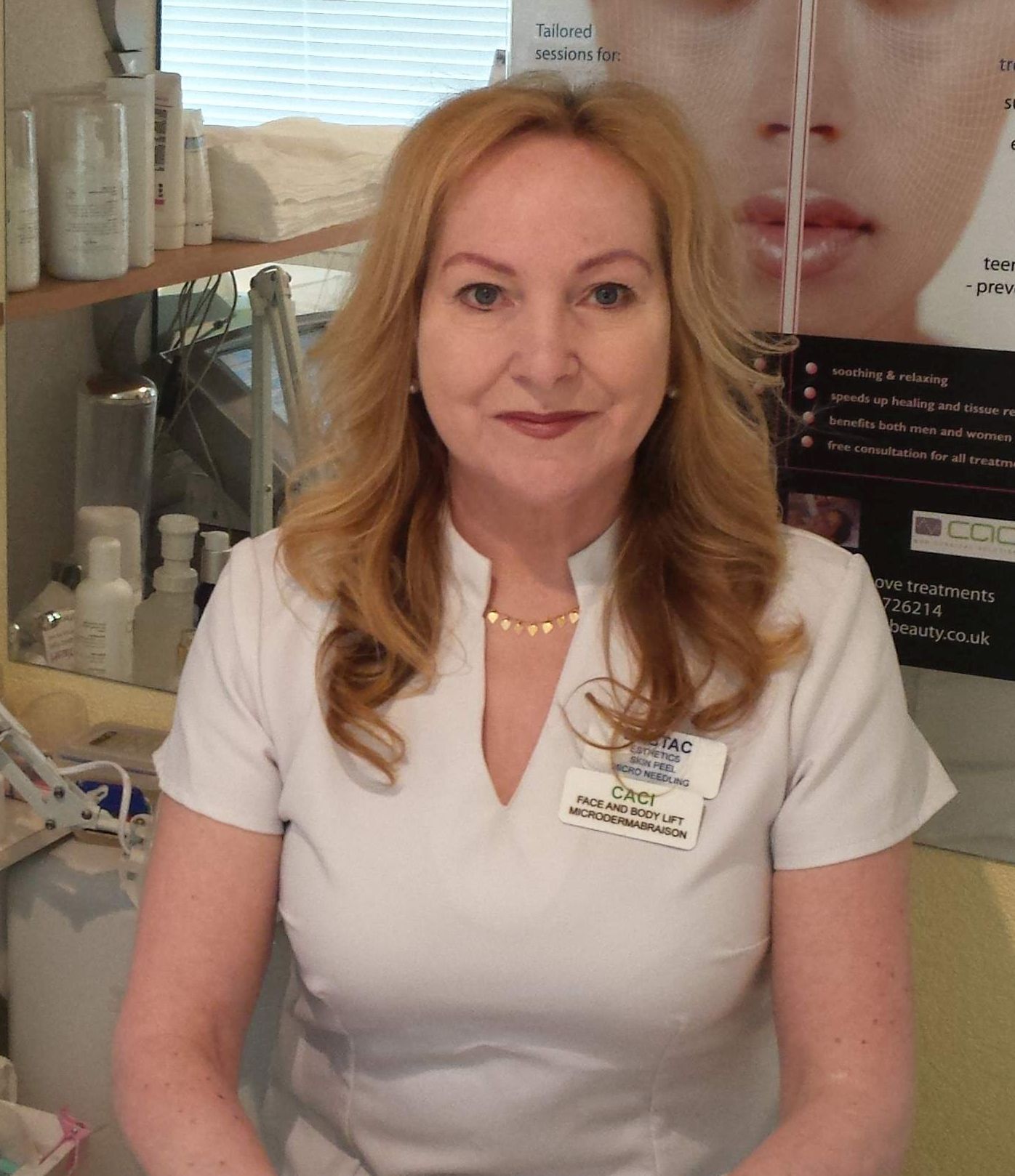 First Consultation is free
Book Your Consultation Today